Amniotic Growth Factors—Hollywood, FL
Effective, Natural, & Safe
If you are suffering from joint pain, dealing with osteoporosis, or have a wound that doesn't seem to be healing on its own, amniotic growth factors are likely an option you haven't tried yet. It's completely natural, proven to be effective, and easily available right here in Hollywood at the Institute for Non-Surgical Orthopedics. You can start benefitting from this treatment today by scheduling a consultation with us, but if you'd like to learn more right now, just read on below.
WHY CHOOSE THE INSTITUTE FOR NON-SURGICAL ORTHOPEDICS FOR AMNIOTIC GROWTH FACTORS?
Highest Quality Products Used to Guarantee Results
Guided Injections for Precise Delivery of Medicine
Compassionate Team with Decades of Experience
Amniotic Growth Factors—The Basics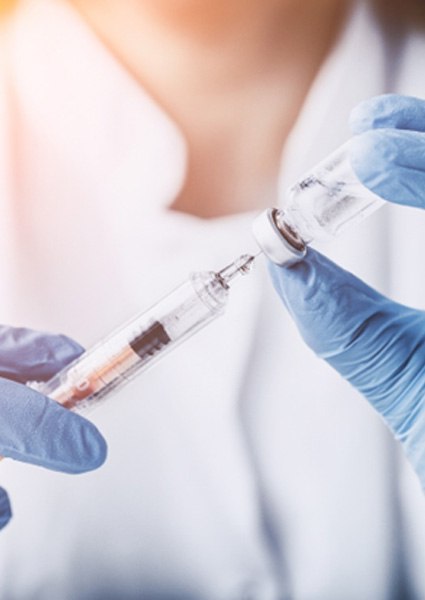 Amniotic growth factors come from the innermost lining of the amniotic sac. It is donated by mothers who deliver by c-section, and it involves a quick and painless process that doesn't affect them or the baby in the slightest
Because this substance comes in direct contact with the growing baby, it is extremely rich in a wide variety of growth factors and precursor cells (like stem cells). It plays a large part in the relatively fast growth of the child, and this quality can be harnessed to help people heal.
After the growth factors have been harvested, they are processed and placed into a container to create a shelf-stable product. That way, when you come for an appointment, your doctor can just grab it and apply the treatment in relatively little time (an hour or less).
How Amniotic Growth Factors Heal the Body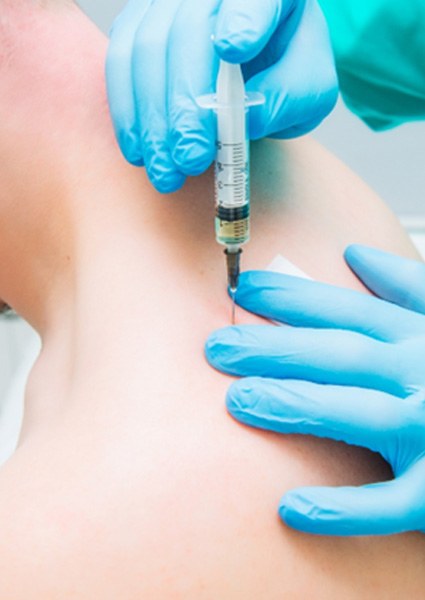 In amniotic growth factors, you'll find what your body already uses to heal and grow new, healthy tissue. When injected into an injured area, this creates a concentrated and accelerated healing response, enabling the distressed tissue to rapidly regenerate much faster than normal.
Basically, it's like giving your body "premium fuel" to heal. And, because it comes from people, it causes virtually no side effects.
The growth factors will be injected into the body using ultrasound guidance, and then it will take about two to three weeks for the patient to start experiencing results. Typically, they include a drastic reduction of inflammation, an abatement of pain, more strength, and better stability. The results will continue to get better as time goes by, and they can be trusted to last for several months to a year before any type of follow-up is necessary.
Conditions That Can Be Treated with Amniotic Growth Factors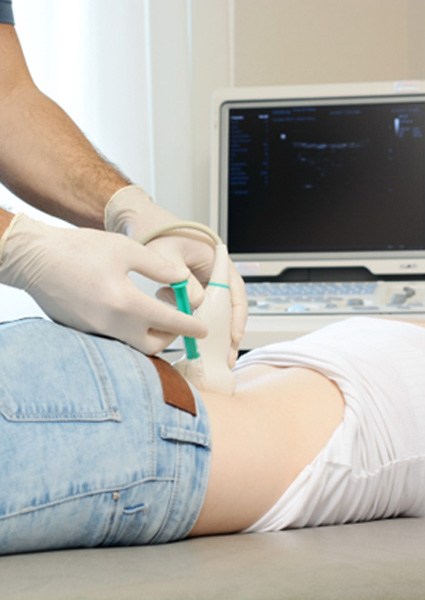 There is research being done on amniotic growth factors around the globe at all times, and so far, all of the results show that it is extremely effective (and safe) when treating many areas of the body.
In our practice, for instance, we have found success using amniotic growth factors to help patients suffering with:
Neck pain
Shoulder pain (rotator cuff)
Elbow pain (Tennis and Golfer's Elbow)
Hip pain
Knee pain (ACL/MCL/PCL)
Ankle pain
Foot/heel pain
Slightly torn ligaments/tendons/muscles
Osteoarthritis (OA)