Prolozone Therapy – Fort Lauderdale, FL
Easy Relief from Joint Pain
Millions of people across the U.S. struggle with some type of joint pain. If you are among them, you may wonder what non-surgical options are available to help you feel better. There is good news! Here at the Institute for Non-Surgical Orthopedics, we offer Prolozone therapy in Fort Lauderdale. This unique treatment option uses a blend of ozone and other healing substances to reduce joint pain and get you on the road to a healthier, happier life.
Why Choose the Institute for Non-Surgical Orthopedics for Prolozone Therapy?
Expert Team of Doctors
Precise Injections
Customized Treatment Plan
What Is Prolozone Therapy?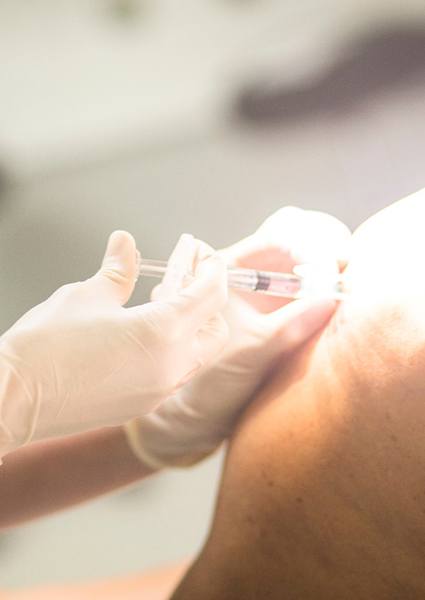 The name of Prolozone therapy stems from a combination of two other words — "proliferation" and "ozone." As those terms suggest, the therapy uses ozone to stimulate the body's healing response and encourage cells to proliferate and regrow. One of the specific things is does is encourage the production of collagen, a type of structural protein that is essential in joint function.
This holistic form of regenerative medicine involves the use of injections that contain ozone and a customized mixture of other ingredients, such as vitamins, minerals, and anti-inflammatory medications. For example, it might have lidocaine and/or a dextrose solution.
When the Prolozone solution is injected into the body, it can serve as a remarkable agent for pain relief. It accomplishes its purpose by increasing blood flow to a particular area, which allows for more nutrients and other healing components to be delivered to damaged connective tissues. The result is healthier joints that feel and function better without surgical intervention.
What Conditions Can Prolozone Therapy Treat?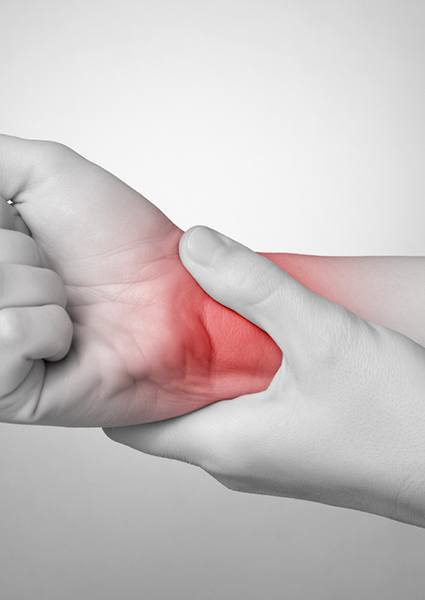 Prolozone may be used to address virtually any form of musculoskeletal or joint pain. Here are some specific examples of conditions that it may be able to help:
Degenerated spinal discs
Chronic back pain
Rotator cuff injuries
Osteoarthritis of the hips and knees
Shoulder or elbow pain
Sciatica
Sports injuries
Carpal tunnel
Additionally, Prolozone has shown promise as an alternative treatment for a range of other conditions, such as heart disease, Parkinson's disease, diabetes, and even dental problems. Of course, in our practice, we primarily focus on its musculoskeletal applications.
What to Expect with Prolozone Therapy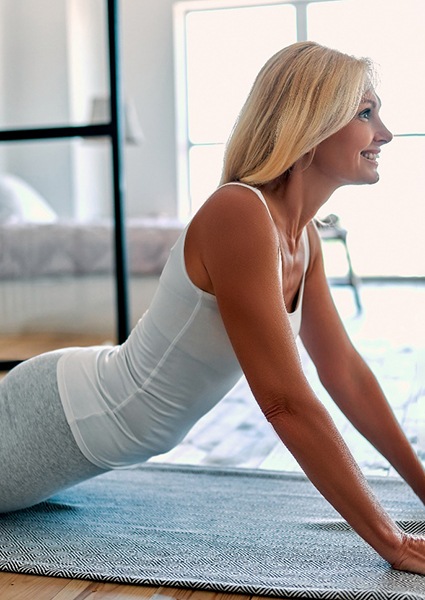 Research shows that Prolozone therapy has a remarkably high success rate at providing long-term pain relief. Some patients experience significant results after just one session in our office. Generally, though, most people should return for 3 – 5 sessions, spaced at least a couple weeks apart, in order to fully benefit from Prolozone.
During your appointments, you can expect an easy and comfortable process. First, we may inject a local anesthetic to reduce discomfort from the Prolozone injection. Next, the ozone solution will be administered. You may notice some achiness and soreness at the injection site for 24 – 48 hours. Thereafter, the healing effects of your treatment should start to become apparent.
Would you like to know more about Prolozone therapy and its amazing benefits? Get in touch with us today to ask questions or request a consultation.