Prolotherapy – Fort Lauderdale, FL
Kickstart Your Body's Natural Healing Processes
Common methods used for pain relief include things like physical therapy, medication, and in some cases, surgery. All such treatments have an appropriate place. But did you know that you may be eligible for other options? Countless patients have benefited from prolotherapy in Fort Lauderdale. Here at the Institute for Non-Surgical Orthopedics, we proudly offer this remarkable regenerative medicine service. Continue reading below to learn more about it and how it may be able to benefit you.
Why Choose the Institute for Non-Surgical Orthopedics for Prolotherapy?
Natural & Effective Treatment
Minimal Side Effects
Can Be Combined with Other Treatments
What Is Prolotherapy?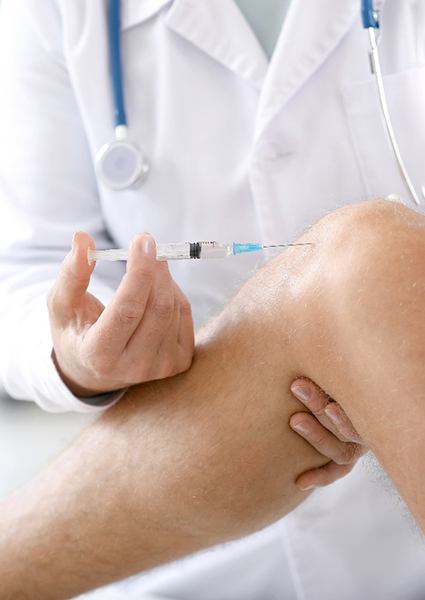 Prolotherapy goes by a few different names, including proliferation therapy and regenerative injection therapy. It was first invented in the 1950s. In the decades since then, it has helped countless patients from all walks of life to find relief from musculoskeletal pain.
Prolotherapy works by exposing damaged, sore tissues to an irritant. Typically, the irritant is a dextrose or saline solution (our practice tends to favor dextrose). We combine the dextrose with lidocaine to make the injections as comfortable as possible.
Once the dextrose is inside your tissues, it does not cause any real harm. What it does do is alert your body to the fact that something is wrong. This kickstarts your body's healing process and can get you on the road to recovery.
What Can Prolotherapy Treat?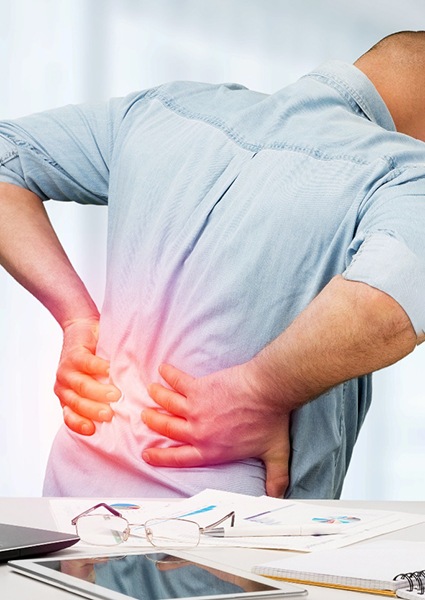 Prolotherapy might be an option for you if you suffer from any of the following:
Arthritis
Low back pain
Sports injuries
Degenerative disk disease
Tendinopathy
Fibromyalgia
It is safe to combine prolotherapy with other treatments; we can help you design a plan for optimum pain relief. (However, it should not be used concurrently with anti-inflammatory medications, such as ibuprofen, because they could interfere with prolotherapy's effectiveness.) After carefully considering your circumstances and pain level, our team will let you know if we believe prolotherapy could benefit you.
What to Expect from Prolotherapy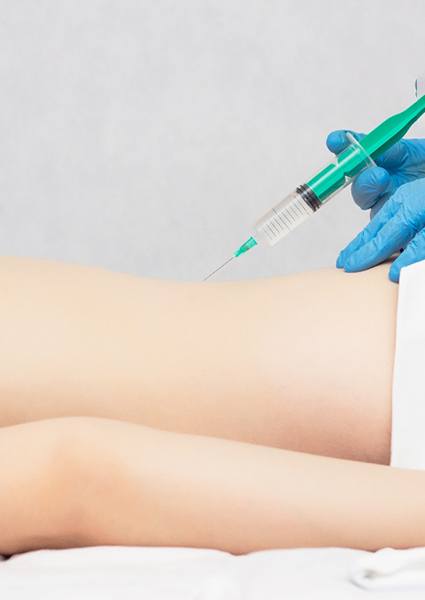 The prolotherapy procedure is fairly simple. We use advanced technology to help us pinpoint exactly where the dextrose solution needs to go, and then we inject it into your joint, tendon, or ligament. Although the injections can be uncomfortable for some patients, we do our best to make the experience as easy and stress-free as possible.
Following your appointment, you can expect to experience some soreness at the injection sites. However, it is highly unlikely that you will notice any severe, adverse reactions. Numerous clinical studies have demonstrated that prolotherapy is safe.
Most patients start to notice results about 4 – 6 weeks after their treatment. Some individuals need multiple injection sessions to enjoy the highest level of pain relief. Your osteopathic doctor will recommend a prolotherapy plan for you based on your unique circumstances.
In an ideal situation, prolotherapy provides permanent pain relief because, rather than masking symptoms, it helps your body to heal itself. However, if you are dealing with a chronic or persistent condition, you might need occasional retreatment. If you ever notice an increase in pain in the treated area, give us a call so we can evaluate the situation and recommend an appropriate course of action.
Are you ready to learn more about prolotherapy and how it may be able to help you? Contact us today to schedule a consultation.