Platelet-Rich Plasma (PRP) Therapy—Fort Lauderdale, FL
The Solution Comes from You
PRP is rapidly becoming more popular around the world, and the reason for this is simple—it works! It's quickly proving to be one of the simplest, safest, and most successful methods to help people dealing with a broad range of acute and chronic injuries, including joint injuries and damage stemming from osteoporosis. We use PRP to treat our patients every day here at the Institute for Non-Surgical Orthopedics, and to see if you should schedule an appointment to come see us, you can learn more about the therapy below.
WHY CHOOSE THE INSTITUTE FOR NON-SURGICAL ORTHOPEDICS FOR PRP THERAPY?
Refinement Process Creates the Highest Quality PRP
Compassionate Team with Decades of Experience
All Injections Made Using Ultrasound Guidance
PRP: The Basics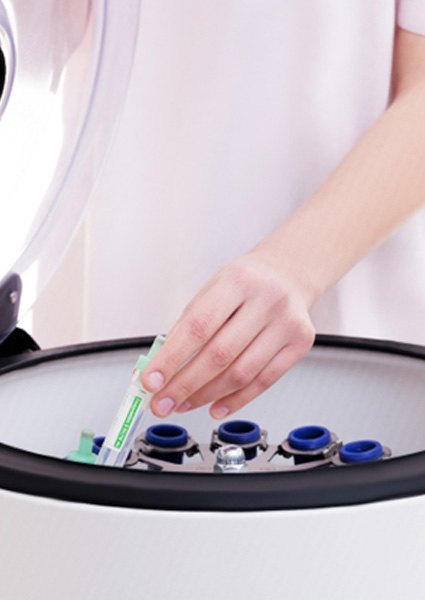 You have the building blocks for PRP inside you right now, as the substance is derived from blood. When you come to us, after we have given you an exam and determined that you could be helped with PRP, we'll take a small sample of your blood (about the same amount needed for a routine test).
It will be spun at an extremely high speed in a centrifuge, causing the blood to separate into two parts—liquid plasma (which is mostly water), and PRP, which is thick, yellow, and has an extremely high concentration of platelets, proteins, and many other growth factors.
When the PRP is ready, it will be injected into your injured area using ultrasound guidance to ensure the therapeutic effect is concentrated right where you need it. From check-in to checkout, the process takes about two hours in total.
How PRP Heals the Body
Everything found in PRP is what your body already uses to heal itself, so when it's injected into injured tissue, this creates an elevated and focused healing response that couldn't happen otherwise. Primarily, the PRP leads to the accelerated creation of new, healthy tissue. And, because it comes from the patient, it causes practically no side effects.
About two to three weeks after the injection, the body will have had time to implement the PRP, leading to a dramatic reduction in pain and inflammation as well as an increase in strength and stability. Even better, the results will continue to improve as the weeks go by and can be trusted to last for several months to a year before any follow-up is needed.
Conditions that Can Be Treated by PRP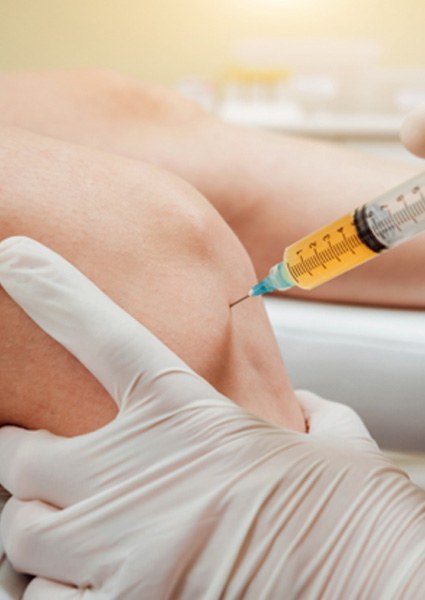 The research for PRP is exceptionally robust and being conducted all the time, and at this point, it has been tested on virtually every part of the body. Here at the Institute for Non-Surgical Orthopedics, we use it every day to treat patients dealing with:
Neck pain
Shoulder pain
Back pain (upper, mid, and lower)
Hip pain
Knee pain (ACL/MCL/PCL)
Ankle pain
Foot/heel pain
Elbow pain
Osteoarthritis (OA)
Slow healing wounds due to diabetes or other conditions