Homeopathic Orthopedics – Fort Lauderdale, FL
Activate Your Body's Natural Power to Heal
Here at the Institute for Non-Surgical Orthopedics, we pride ourselves on helping our patients find conservative and natural solutions for their orthopedic ailments. To that end, we are happy to offer homeopathic orthopedics in Fort Lauderdale. Read on below to learn what homeopathic medicine is and how it may be able to play a role in helping you deal with a range of musculoskeletal issues. When you are interested in scheduling a consultation with our in-house homeopathic expert, reach out to our friendly team.
Why Choose the Institute for Non-Surgical Orthopedics for Homeopathic Orthopedics?
In-House Homeopathic Expert
Activate Your Body's Natural Healing Power
Conservative Solution for Orthopedic Problems
What Is Homeopathic Medicine?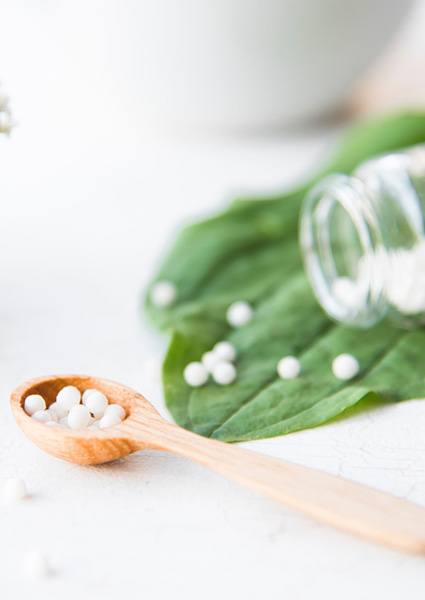 Homeopathy is a branch of medicine that first stepped onto the scene in the late 1700s. It is based on the idea that "like cures like." Therefore, it often uses diluted forms of irritants to instigate a healing response in the human body. It uses other natural, conservative solutions as well, such as exercise and dietary adjustments.
When applied in an orthopedic medicine context, homeopathy has the potential to provide relief from a number of musculoskeletal conditions. For example, it might be able to help with:
Rheumatoid arthritis
Osteoarthritis
Ankylosing spondylitis
Spondylitis
Gout
Back pain
Sciatica
Bursitis
What to Expect with Homeopathic Medicine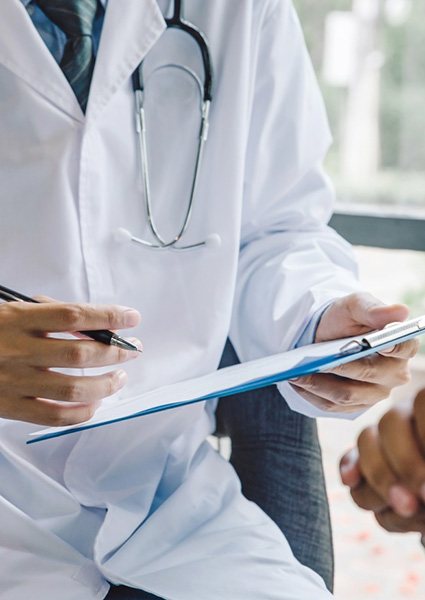 When you come in for your consultation, we will analyze your symptoms and familiarize ourselves with your situation before we recommend your next steps. Your homeopathic physician might recommend that you start using certain pills, herbs, or other natural solutions to help your body adapt to and deal with substances that are contributing to joint and muscle problems.
Keep in mind that some patients experience a temporary increase in symptoms when they first start homeopathic therapies. In most cases, this is not something to be concerned about. In fact, it can be an indication that your treatment is working! However, if you notice any unusual or severe reactions to your homeopathic medicines, you should be sure to let us know.
Also, it is important that you tell us about any conventional supplements or medications that you are taking. We must be careful to avoid unwanted interactions between your current medications and any new therapies that we might recommend.
How Effective Is Homeopathy for Musculoskeletal Conditions?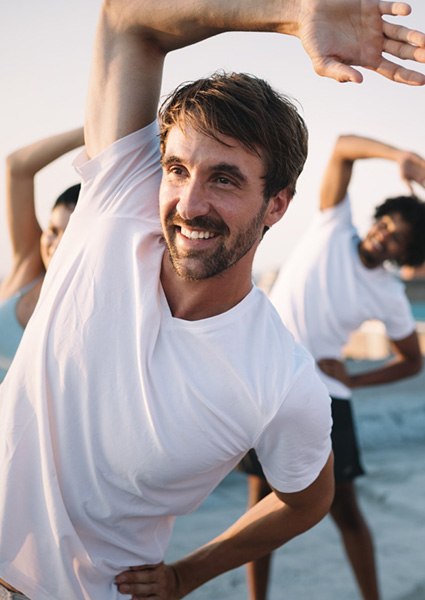 A quick Google search reveals a number of conflicting opinions about whether homeopathic medicine is effective. More research is necessary in order to completely understand it and how it helps patients to achieve improved wellness. However, there is a continually growing body of evidence to support its usefulness for addressing a range of conditions.
Whether or not homeopathy is a fit for you will depend on the state of your health and a few other factors. Our team will be happy to guide you as you strive to find an effective regimen for coping with your orthopedic problems.
Would you like to learn more about homeopathic orthopedics? Request a consultation with our practice today.